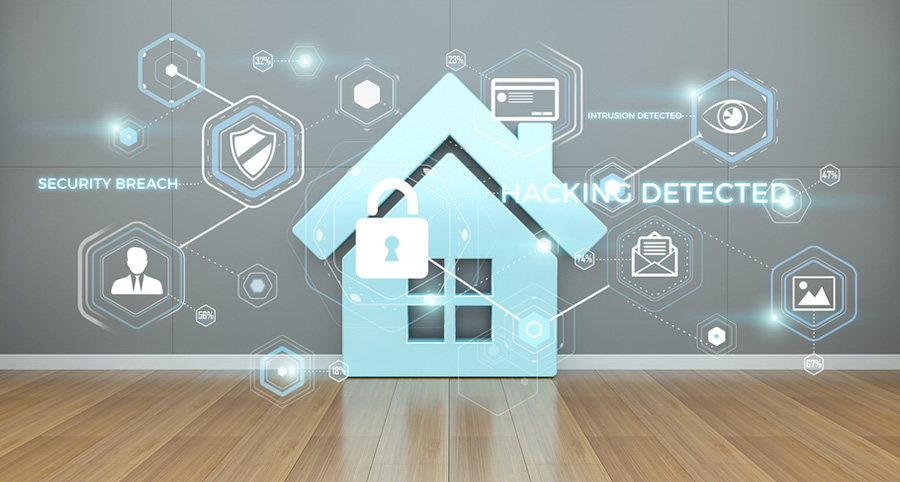 Do You Need To Be Concerned About Smart Home Hacking In Ithaca?
In a variety of ways, smart devices like security cameras and video doorbells have made our lives more secure. We are able to get alerts when a stranger comes up our front porch, and we can have video clips sent to us when dubious activity is detected. Having implements we may communicate with through the internet advises us to developing hazards instantaneously. But there is one chief downside. The quick access that benefits us is also creating a pathway for online invasions.
Even though you shouldn't lay awake at night worrying about smart home hacking in Ithaca, you ought to be cognizant of the potential danger and take action to steer clear of it.
Ways To Prevent Smart Home Hacking
It's incredible how the internet has changed our daily lives as seemingly everything is accessible wirelessly, including your security sensors, smart flat screens, and even your coffee maker. The issue is that this generates more pathways for virtual villains to invade your network. Even so, you don't need to avoid wireless home security systems or other smart appliances. Alternatively, abide by these recommendations and do what you can to keep prowlers off your network.
Protect with hard-to-crack passwords: This is a must for any account, especially your home Wi-Fi. Use upper and lower casing and a mix of letters, numbers, and acceptable special characters. Stay away from birth dates, street names, or anything else hackers could easily figure out. A password creator will provide something absolutely random and password management software can help you track your many accounts and passwords.



Avoid default settings: When hooking up that new router, it will probably come with a preset password to help you get started. Change it. Hackers will be aware of these default settings as well. Configuring your Wi-Fi network and new router correctly at the start is vital in keeping you secure.



Create a separate network: Why put your smart fridge, your home security components, and the laptop you use for work on the same network? The majority of routers will let you create a separate guest network. Be sure to use it and protect important data found on your laptop, desktop, and phone.



Add protection with a firewall: Firewalls aren't only for business settings. They might also be integrated with your personal network. Firewalls are able to keep an eye on the traffic on your network and block suspicious activity. You could begin with a router with a built-in firewall.



Use the most up-to-date encryption standards and security protocols: If you're using a recently manufactured router, you might have the ability to use WPA3, the latest wireless security protocol. If not, WPA2 with AES encryption will do the job. You ought to install home security devices that feature 128-bit or higher.



Make sure firmware and software is up-to-date: Keep your firmware and software at the latest levels for all equipment, and that includes your connected camera surveillance. In some cases, these updates will patch vulnerabilities and tighten up your network's security.
Beware of Cheap Smart Home Equipment In Ithaca
One of the advantages of working with a reputable brand like ADT is having the peace of mind that security components are constantly being monitored to ensure there are no susceptibilities. Other lesser-known options might not be quite as diligent. Buying your surveillance systems, video doorbell, smart thermostat, and other components from a single supplier like ADT makes sense. And getting all of your systems hooked up simultaneously will help ensure proper implementation, security, and performance. It's important to note that ADT Command, the hub of your security system, uses two-way encryption when communicating with your connected devices.
Design Your Own Ithaca Home Security System
As you now have a better idea on how to keep your wireless network safe from cyber criminals, it's time to begin designing your own smart home security system in Ithaca. The security professionals at Secure24 Alarm Systems are here to create the perfect package for your property. Dial (607) 204-9053 or submit the form to get started.
Communities Served Around Ithaca By Secure24 Your Local ADT Authorized Dealer